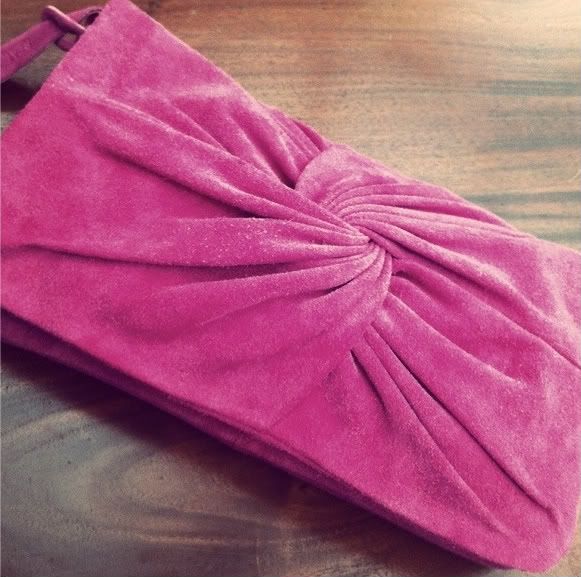 I adore this new clutch (I have a thing for clutch bags at the moment) . It's real suede so nice & soft and a beautiful classic pink colour . I think this one will be super nice to clash with , will stand out a treat . It's available in over colours , like violet and black , still online at £32 .
www.topshop.com
But this clutch was a pure mission to get my hands on . I saw it in Norwich but didn't buy it because it was £32 . Days after daydreaming about it , even losing sleep over it , I rung Norwich who no longer had it . I then presisted to ring 10+ branches who also didn't have it . I then rung Chelmsford , who also didn't have any but tracked me one down . . . one in NORWICH , who previously told me they didn't have it ! AND it was in the sale at £15 (also not marked down in the Norwich branch) .
This was amazing customer service from a Louise in Chelmsford . I know (from experience) Topshop can be known for their bad customer service (NOT ALL TOPSHOPS) but on this occassion I could not fault the girl . So Thank you Louise . I'd like to hear of other people experiences .

Also proves if you try hard enough you can track what you want down !
♥