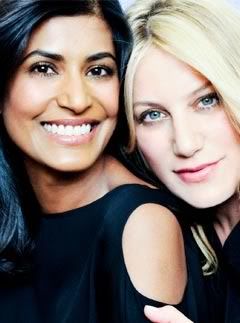 Clearly I live in my own little world as I had not noticed Ruby & Millie was being withdrawn from Boots after being stocked by them for 13 year ! Although it has been said Ruby will be going solo and doing her own line soon . Look out for that .
I have really missed out this time though I quess . Boots were selling all Ruby & Millie in a 75% off sale . I no there are still a few bits online and I will have a look when I go to Boots tomorrow . Well done you if you get your hands on some . . . and if you do get yourself well stocked up .
Bye Bye Ruby & Millie . x .