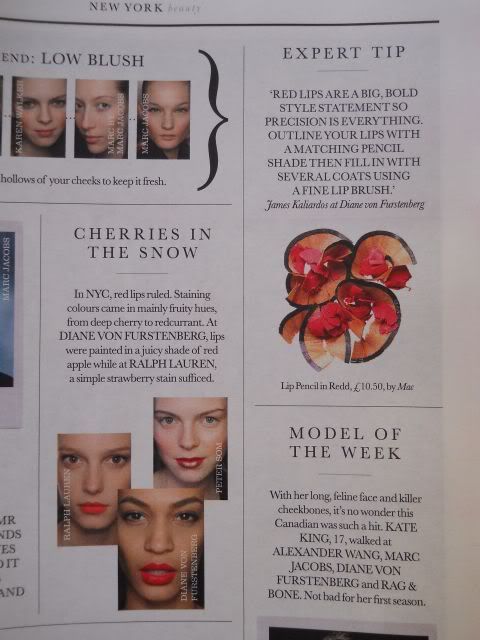 Looking through Elle The Runway Edit today I locked on to the Hot Looks for NewYork .
Saying "Mood Of The City . Polished beauty dominated NYC with crisp , crimson-red lips and effortless , chic updos in abundance . Full , handsome brows featured , too , adding a steely strength to faces" .
Red lips are my favourite statement .
I like to be completely naked faced and just wearing red lippy (a bit of Mac Russian Red). It never fails to make me feel glamorous and sexy . No matter how you are feeling just a little bit of lipstick can make you feel amazing .
Go put your favorite lippy on now and see how it makes you feel . . . Pass the tip around .