Usually I just go into Lush to smell and touch everything because I don't really bath as I never have the time . You have to go in there though because the smell pulls you in from the other end of the high street .
I was eyeing something up for my other half as he plays football and is always complaining on aches and pains so I decided to make a purchase this time .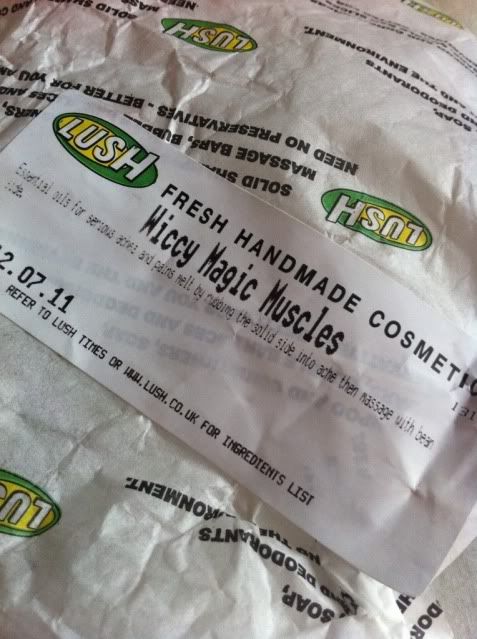 The spicy, tingly muscle-soothing bar with aduki beans for a deeper rub. The Wiccy Magic Muscles Bar is the one for sorting out aching muscles. The first time you use one of these, it feels very strange, as if a very small radiator has been turned on inside the part of your body you just massaged.
Cinnamon leaf oil is a brownish-yellow oil, which has a warm, rich and spicy aroma. Commonly used to fight feelings of depression, weakness and exhaustion, it has many other properties, including being an antiseptic, antibiotic and analgesic. Aduki beans are like firm fingertips working to relieve muscle pain and tension. They help to stimulate areas where circulation is slow and work well with the warming effects of the other ingredients.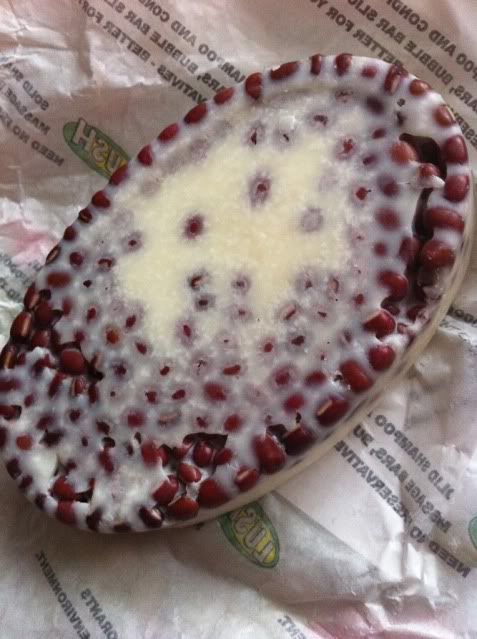 It smells absolutely amazing , like Christmas because of the cinnamon . The small aduki beans works a treat rubbing over your skin . When I heated the bar within my hands lots of oil was left in my hands and lasted for AGES . I reckon the bar is going to last for a while . It does exactly what Lush say is does .
RECOMMEND .
Next time I am near a Lush I will be popping in to try out the other massage bars .
Wiccy Magic Muscles Handmade Massage Bar