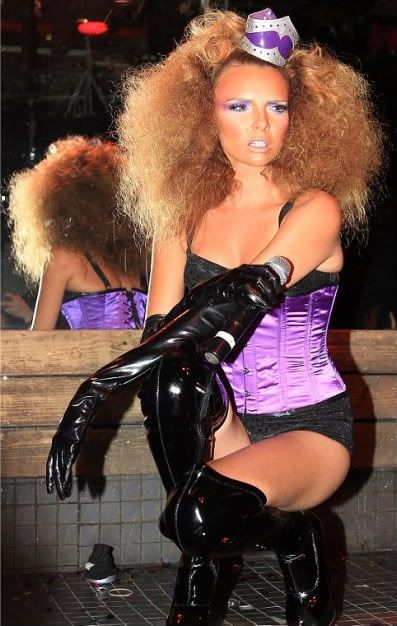 I had to share my love for this picture with you all after I saw it in Saturdays The Sun newspaper .
Nadine's makeup here is absolutely AMAZING with all the purple tones . . . I will be having a go at this look because I am that much in love with it .
Nadine Coyle is going to desperate lengths to secure some solo success.

The Girls Aloud star was barely recognisable when she played a tiny gig in New York last night, looking more like a strip joint employee than a singer. She underwent a jaw-dropping style overhaul ahead of her show at the Splash club, and it's unlikely many fashion critics will give her sexed-up appearance the thumbs up. Gone were the straight locks, replaced with a voluminous afro and a novelty plastic party hat.