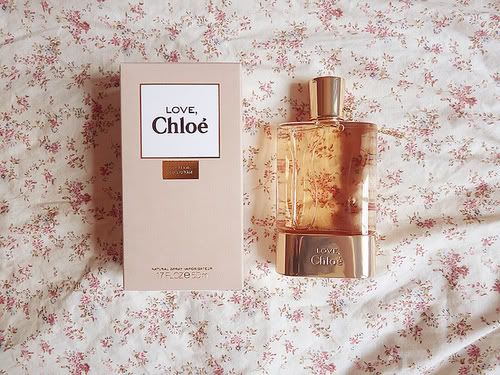 Love , Chloé is a feminine , elegant and multifaceted fragrance that will seduce an assertive and sophisticated lady.
Love Chloé is most definitely not a perfume I would usually go for because it is such a sophistcated scent . It is like something my nan would wear , if you look at the base notes you'll see talc so I think this is why . But there is something about it that Chloé has made more wearable for people under sixty . I would really only ever wear it in the evening though because of it's musky scent , if you smell it you'll understand what I mean . I love how vintage the bottle is with the colour and shape . This is what drew me to this perfume , how vintage Love Chloé is but how easy it is to wear . I would not recommend to anyone who likes to wear more fruity/fresh scents .
Heart notes - Iris Absolute , Lilac , Wisteria Blossom , Heliotropine
Top Notes - Orange Blossom , Pink Pepper .
Base Notes - Talc , Rice Powder
Scent - Floral
Feel - Sensual