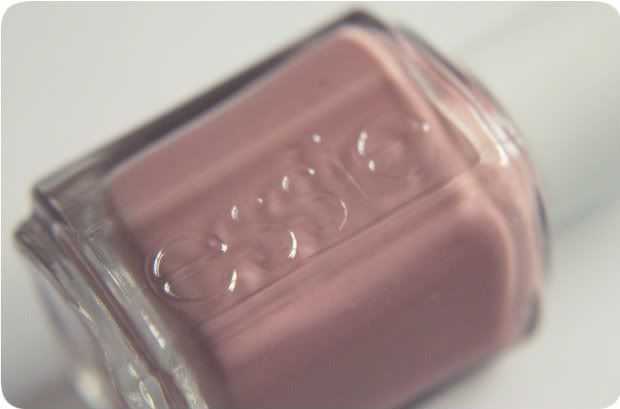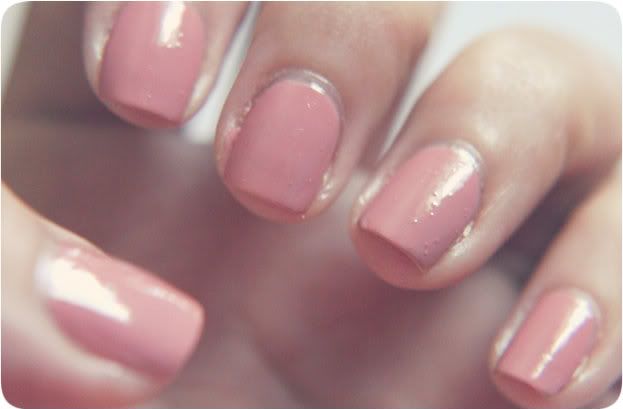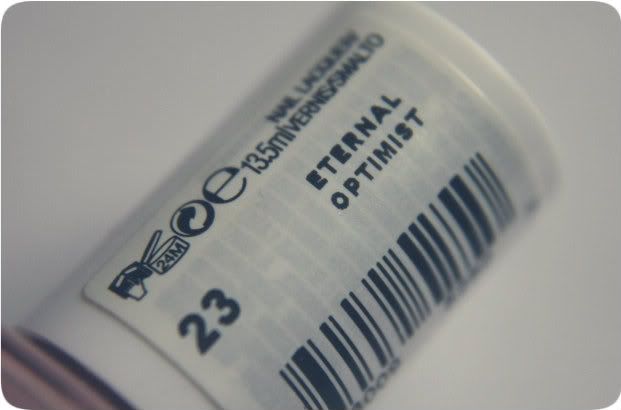 I hate having a day off at the weekend and having nothing to do , makes my life seem really dull , so I've had a cheeky power nap with the puppy and now I am currently catching up on Cherry Healey How To Get A Life episodes I've missed over the past few weeks and I've stripped and repainted my nails , they were looking a tad rank . Take a look at them now .
As we all know Boots became a stockist of the guilty pleasure polishes by Essie and this was the first one I brought , my first ever full size Essie nail varnish . I've had it a month or two now but just hadn't gotten round to showing it to you .
It's so prettyful . . . The colour is best described as a dusky dirty pink shade , no glitter but looks super with sparkly coat over the top . I love the Essie bottle brushes , the corners are curved for that quick easy application and no mess . I find , like with the other Essies polishes , the polish doesn't chip away , it tends to wears at the edges . Perfect polishes which ever shade you choose .
Have you indulged in cheeky new Essie polishes recently ?
♥