My hair is all kinds of nightmares , extremely dry, with split ends and shorter than I'd like it because it is so dead ! Either I start looking after my bleach blonde head of hair or I am going to have to go for a less aggressive form of dying and a new colour . So while I was picking up the new
VO5 Nourish Me Truly
shampoo/conditioner for Damaged Hair I thought I grab the
Miracle Concentrate
Elixir with Argan Oil
to go with it , as I had seen it on
Fleur De forces
blog as one of her
seven of the best to test
. It says on the bottle
Been searching for that wonder product that will sort all of your hair woes?
After reading that I was sucked in .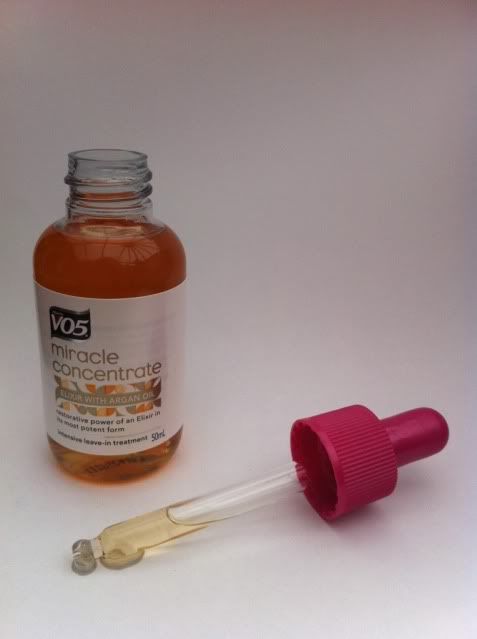 I am a fan of this beauty ! The little bottle is the perfect size to just throw in your handbag and use when needed to calm those fizzy ends in an emergency . It smells lush , it reminds me of the Avon classic Far Away which my Nan used to buy me when I was a kid . It leaves your hair smelling pretty , people had commented on my hair smelling good after using this . I have not used it many times yet but it does leave my beaten hair soft to the touch . Every little bit helps so I'll continue to use this one to try and help my hair recover .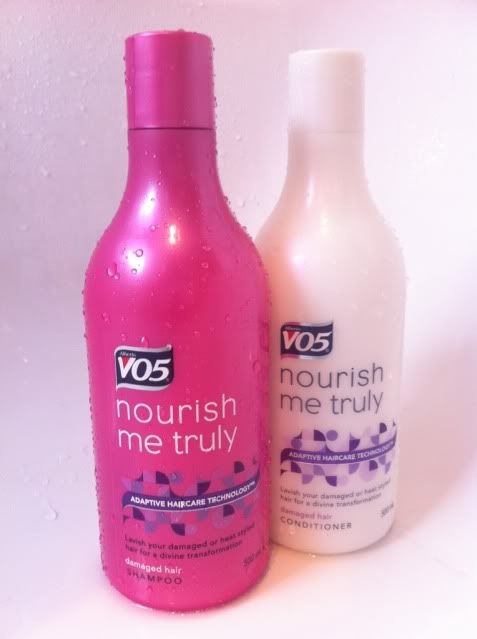 These two also smells yummy , leaving my hair super soft and silky . Hopefully this along with the Argan Oil will turn things around for my hair .
Does anyone recommend a shampoo & condition for dry damaged hair ?
♥