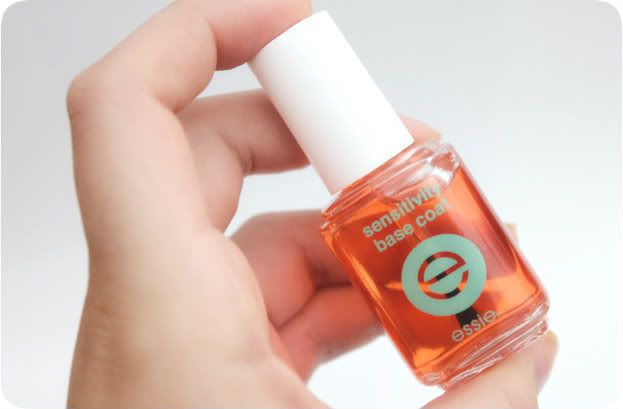 I am in love with this stuff ! If you back log through my blog you'll see I used to have acrylic nails and since having them removed after 3+ years my nails now are still so weak , flaky and they break all the time . Any form of treatment for my nails is going to help and get them growing so I picked this bottle of goodness up from The Original Factory shop for just

£3

! Bargain . If you Google it you can find it for about £10 . As far as I can see it is no longer available from Essie .
What it does
An hypoallergenic formula for the most sensitive skin. Helps hydrate the nail to prevent peeling and splitting, while providing a smooth surface for nail polish application.
Why I love it

My nails are growing and not breaking so now it's the bigger the better . And they are stronger than before , I've noticed they are a lot less brittle and there is barely any peeling . It holds on to which ever top coat I choose to apply , there is no chipping here : ] This may be my new nail saviour .



Would I buy it again ?

Yes , as long as it continues to show signs of benefiting my nails then I'll continue to layer it on .