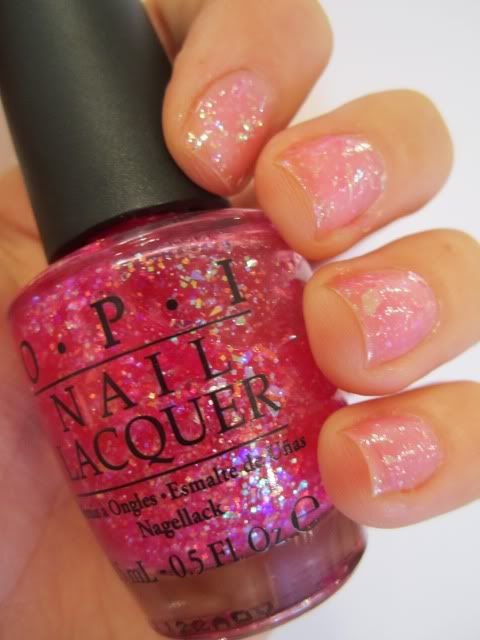 GLITTER ! GLITTER ! GLITTER!
I picked this up from Jarrods this week after regreting not buying it last time I saw it and not being able to find it online .
TIP Always buy what you love when you see it as you will only kick yourself when it is to late and out of stock FOREVER !
This one is I Lily Love you from the Nice Stems collection . It is perfect for that summer sunshine (that we have not seen yet) . It is a clear pink colour full of glitter flecks which catch the light .