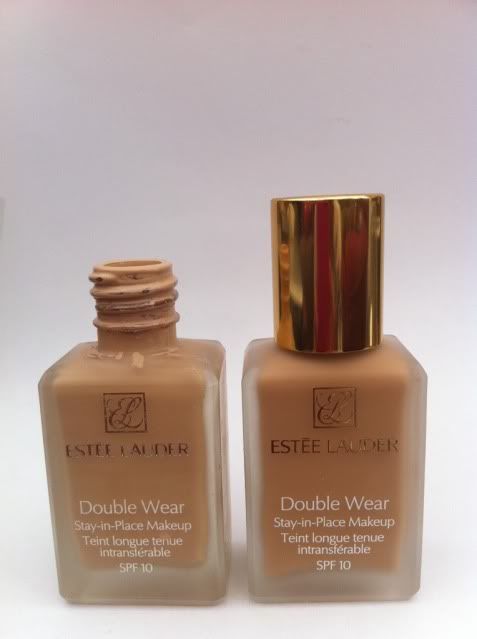 Ecru / Ivory Beige
I picked up a new bottle of foundation on Saturday because I needed a new Shade to match my fake tan .


I swear by Double Wear because as it is such an amazing foundation (if you use it then you will no what I am talking about) . After using for example MAC Studio Fix , Clinique Perfectly Real Makeup and Bourjois Healthy Mix , I find Double Wear goes on even and lasts all day , I don't get it all over my clothes and it doesn't break me out , unlike the few stated above .
It is matte
It gives a buildable full coverage
Lasts all day and does not rub off
IT IS PERFECT
It is £26.50 a bottle but I always get matched , take a sample , try it out then go back and buy the full size bottle . So if you just want to give it a try then go to your local counter and ask them if they could match you up and get a sample to try it out before you buy .
Only flaws it is a tad stiff to apply so you need to warm it on the back of your hand and apply it quickly . Also it does not come with a pump but the MAC foundation pump will fit this bottle .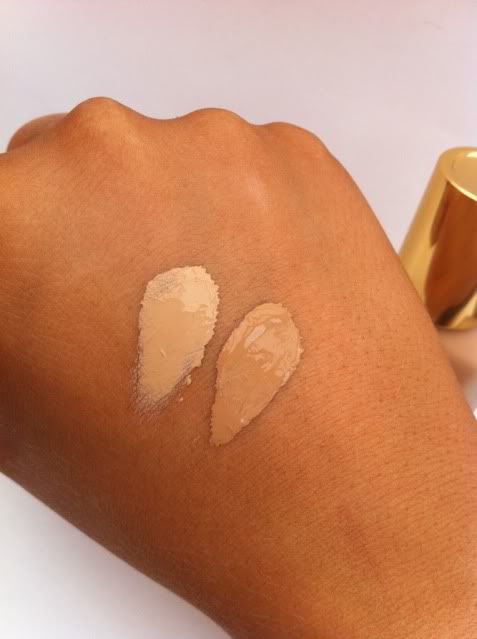 Ecru / Ivory Beige