So I lied . . . I'm bored and waiting for my grandparents to get here for the wedding tomorrow and I have run out on stuff to sort for our holiday so I thought sod it I'll post on the things it got in town yesterday .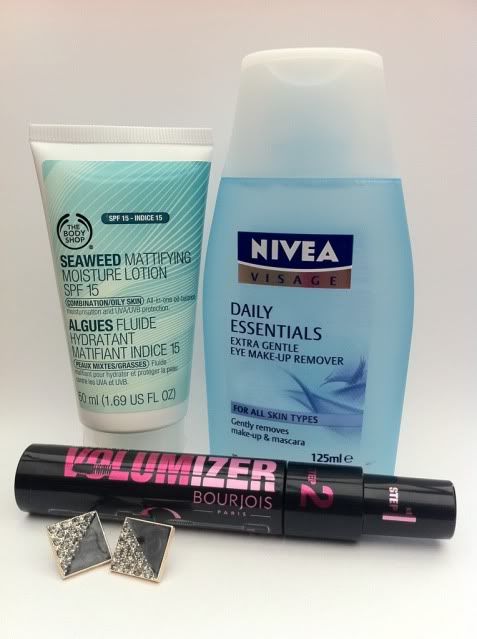 I got some super yummy smelling seaweed mattifying moisturizer from The Body Shop . I love the Seaweed range and the sales assistant said she uses it so clearly I then had to buy it . I put it on my face every chance I get ! Treat your face with a little TLC . That's why I got the eye make-up remover as I usually just use my Tesco cucumber wipes for my eyes , but I find when using Urban Decay Primer Potion I need something presificly for my eyes to remove the primer and shadow .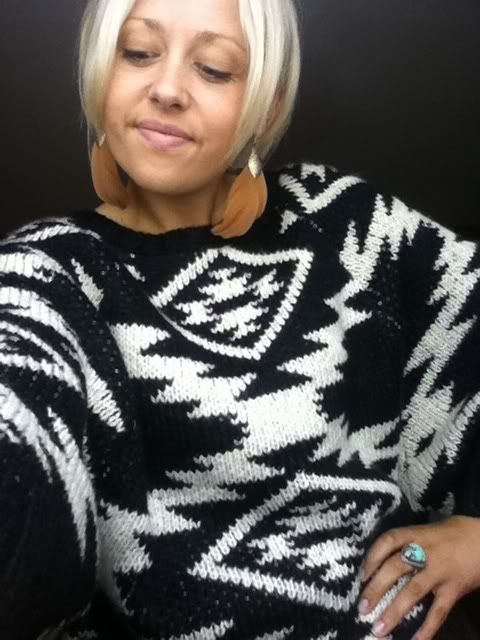 I ♥ this jumper ! From River Island for £40 .
Ring is vintage from a antique shop .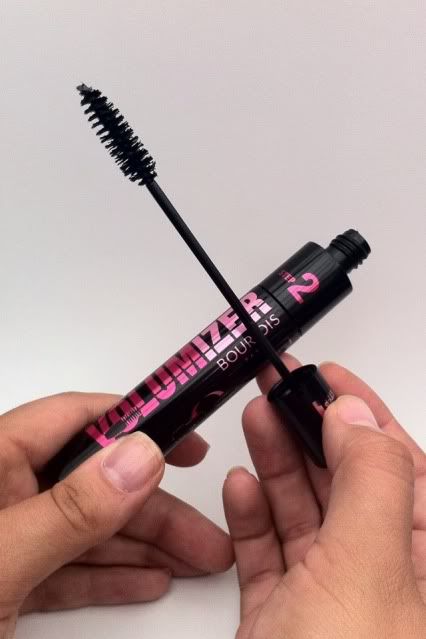 I'd run out on my Bourjois Volumizer Mascara so needed a new one and I had to tell you about it . I first heard Tanya Burr meation this in one of her videos saying how much she loves it so I went and got one to see what she was on about . She is right , it is a beautiful mascara . I do tend to just build up with Step 1 and not use Step 2 , but it is nice to have the opition there . Because with Step 1 the brush is wiped by Step 2 you don't have a messy brush which makes applying really easy . It does add a nice length to my lashes as you can see below (this is just using Step 1) . I'd say give it a go as you may be pleasantly surprised .