HomeLand 25/12/11
We Wish You A Merry Christmas
Freezing
Mother & Father & Lewis & Brett & Myself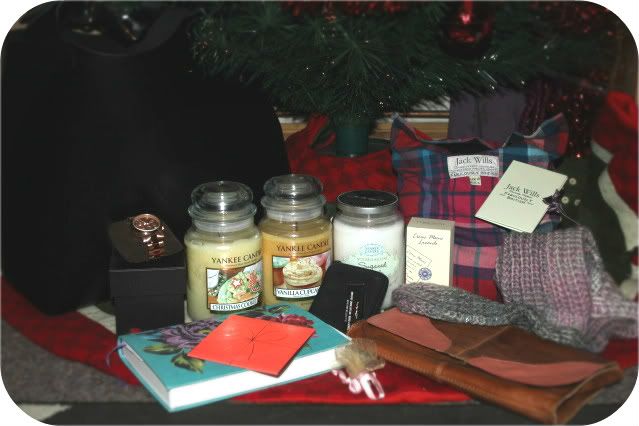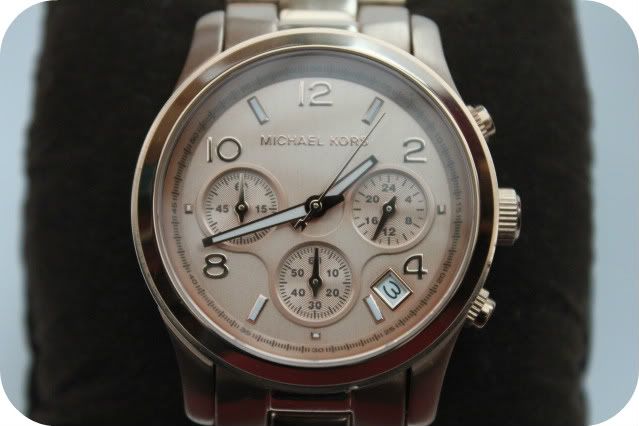 Wow that Christmas dragged it's self out to the max . . . I put the shops glitter fest Christmas window display in on the 1st of November therefore pulling the festive period out . . . the build up was huge then BANG it is all over . But what a Christmas it was . Much to my fella's disguise this Christmas I was up at 5 o'clock begging to open my presents , I was restrained till 7:30am though then was aloud to adventure down to our sparkling Christmas tree to rip open my goodies , and I was not disappointed ! The boy did good !
♥ Michael Kors RoseGold Watch ♥ Zara Shopper Bag (From Mother & Father) ♥ Yankee Candles ♥ JackWills GiftCard = LoungePants (From Kev) ♥ Socks ♥ Nars Palette & Mac Viva Glam Gaga ♥ Topshop Clutch ♥ My Favorite L'Occitane Lavender hand Cream ♥
2011 brought on a lot of new addictions , for example I need to get my hands on the new season JackWills loungepants , NOT OUT UNTIL LATE JANUARY . After recieving a giftcard for Christmas I headed to my local JackWills and spent my giftcard within two minutes . I cannot believe I have never owned a pair of these , they have beautiful detailing , are soft & thick and fit perfectly ! They are originally £49 which is a tad expensive for pj's but I think they are worth it . . . Addiction 2. Yankee Candles ! To many candles and only one nose . With so many to choose from it can become a slippery slope . When burning one in the bedroom , the scent drifts throughout the house . At the moment the Wiseman household are loving the whiff of Christmas Cookie .