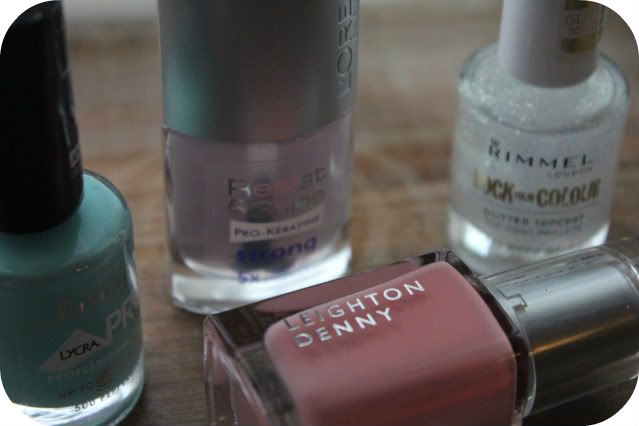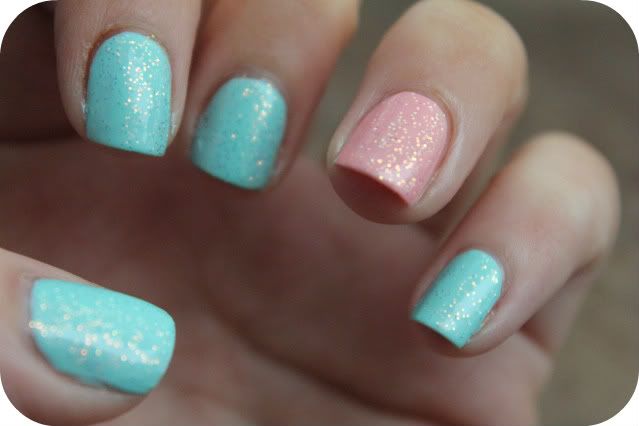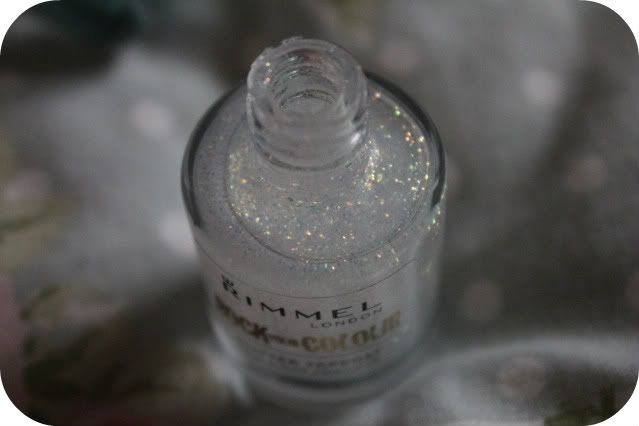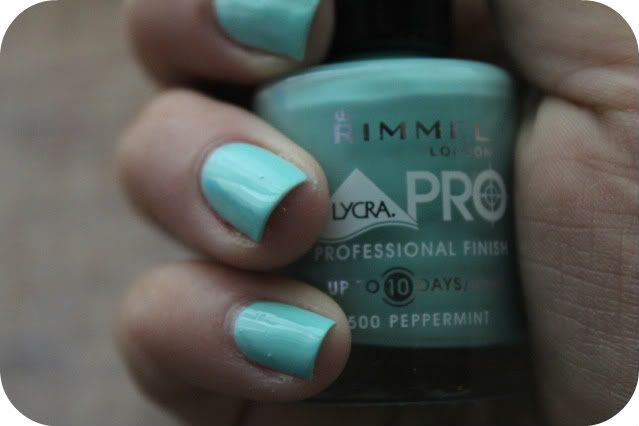 My nails have taken a real hit this month , with almost all of them breaking . So now they are looking a little stumpy , damn you acrylic nails ! It is treat time . The two
Rimmel
vanishes you'll see here are what I picked up the other day . . . the pastel greeny blue is
500 Peppermint
and the gorgeous glitter infested one is a glitter topcoat
002 Disco Gold
. Layered together they look so pretty , which is exactly what I brought them for .
I love them , I love them , I love them
. I think the Disco Gold would go really well over the top of any colour because its so cute and unlike other glitter vanished , I only needed to apply one coat to get the full effect of the glitter flecks . It is worth buying to get adventurous and see which colours you'd like to pair this sparkling varnish with . Applying this over the top can make you love a colour you originally hated .
* Out of all the glitter polishes I own this has to be the easiest to remove with nail vanish remover . I am sure you'll be aware if you use polish with high volumes of glitter in it that when I comes to removal it can be a chore because the flecks of glitter just don't want to budge . . . So thank you for this one Rimmel *

Are there any other Rimmel polishes you've tried that layer well together ?
♥