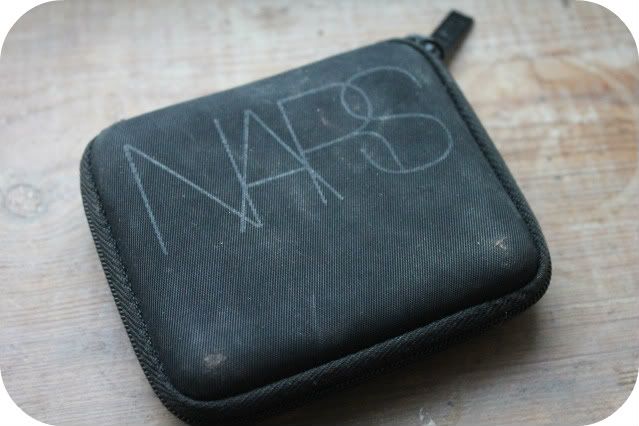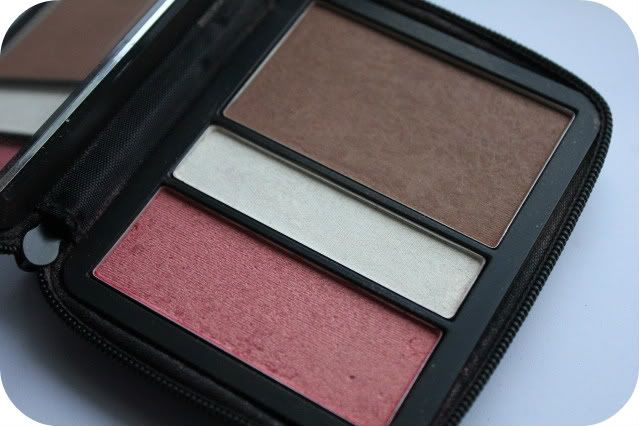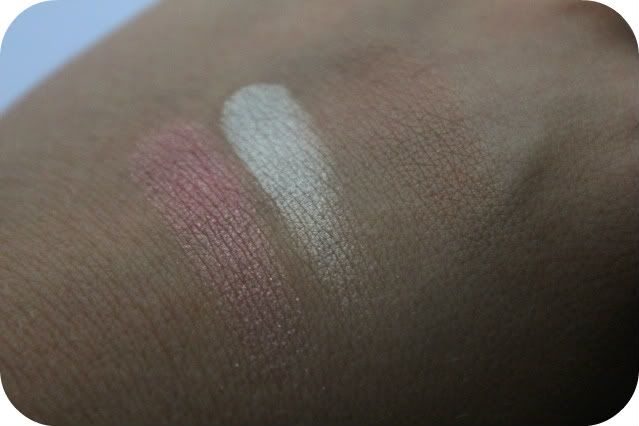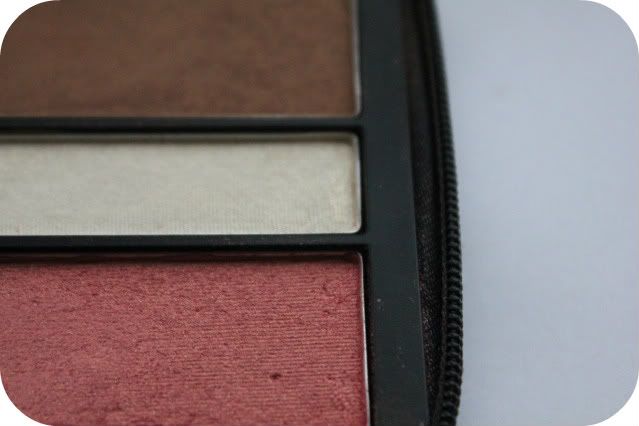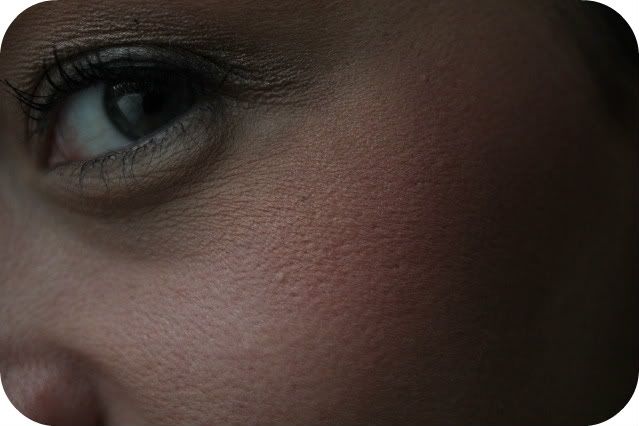 Nars
never fails to impress with any of their blushers and bronzers with super strong pigment and gorgeous colours . This compact palette holds three of the very best . Within this zippy palette holds a blush in
Orgasm
a warm pink blush with golden shimmer, a highlighting blush powder in
Albatross
, sheer light gold shimmer and the largest pan in the palette holds the infamous Laguna bronzing powder , which is a brown bronzer with a gold shimmer . I use this daily , whether for a little sunkissed grow with
Laguna
, which is buildable for stronger colouring and amazing for contouring (my swatch above does not do it justice , all need to be built up a tad) . Sometimes I use it for just a cheeky rosy tint with
Orgasm
. I think it retails at about £35 but it was a Christmas present and I can't recall the exact price either way worth every penny for the three in one palette , less bulk !
This product is a Nars best seller
. I'd buy all products featured within this palette again , as you'll see my case is becoming a bit grubby so I'd definitely prefer their hard plastic casing .
Tip
I find Nars is a tad cheaper from asos.com and can be a bargain during a sale .
♥