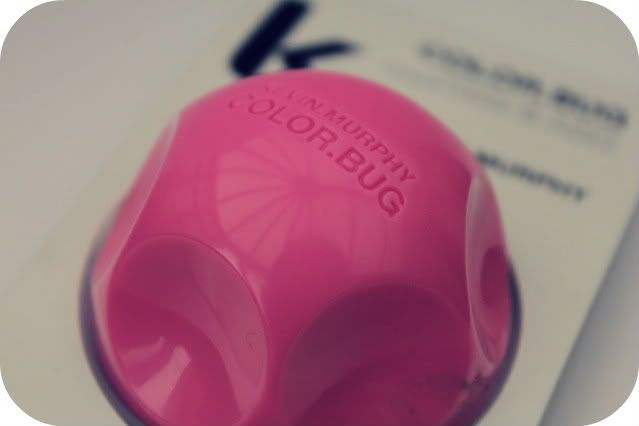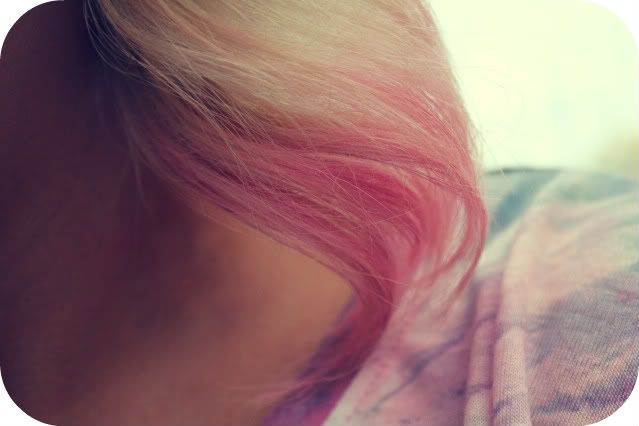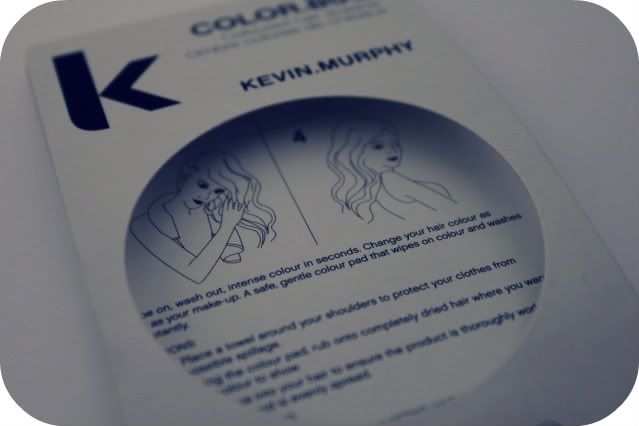 I was so jealous when I saw girls with gorgeous long brown hair with super fit ombre at the tips, well I was jealous until I found this ! After spending an interesting amount of time chalking my hair one afternoon with Miss Laura and deciding we absolutely loved our new look I ordered the

Color.Bug by Kevin Murphy

. It's a little plastic cup handle which holds a large shadow pan, kind of like an eye shadow . The idea is to rub the pan of colour against the pieces of your hair that you want to ombre and it takes no time at all . You can brush it after for make the colour a little less strong and more pastel or add more shadow to make the pigment strong, it's really about how you want it personally and personally I prefer pastel shades . Being as pastel colours are so in this year this is the perfect product to chop & change your look , it washes out so easily so you can pick a different colour or you could even try multicoloured . Sadly the Color.Bug only comes in three colours (Pink , Purple and Coral) but all three look like so much fun , I know I was so excited when I first got mine . . . I can have pink hair whenever I want ! And just for the record I recommend it to you to . I frecking love this thing , I want more .
♥