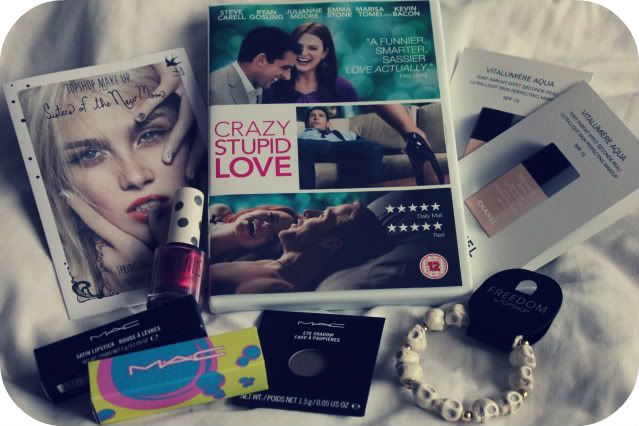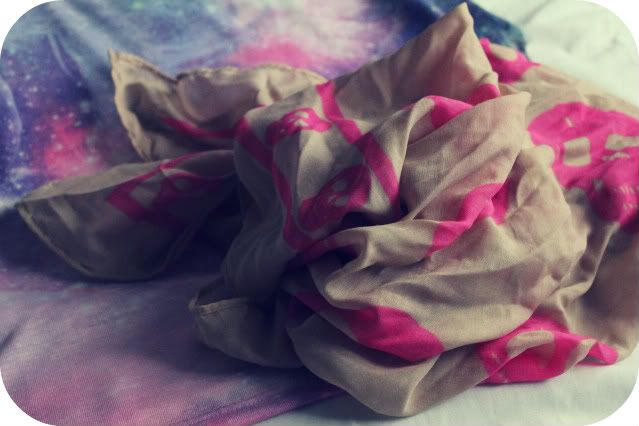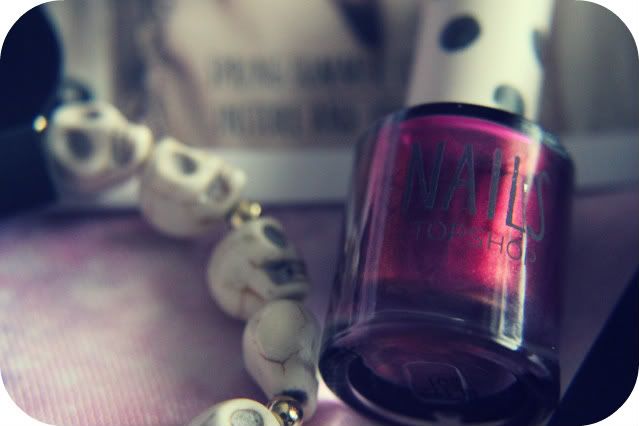 Woo nosey post . . . I thought you'd all like to see what I purchased while out in shopping on Saturday . Only a few bits as I was kind of short on funds and should be saving for a house , if you are broke I recommend not going out on to that high street ! There were so many
pretty things everywhere
,
MAC dropped like four collections at the beginning of March and it was all so tempting but I just got what I went i
n there for . Yes more lipsticks . . . I can hear you all say ooh no not another one ! Eek and not only that , it's another nude one (or two in this case) , Viva Glam Gaga 2 & Innocence, Beware from the ShopShop collection .

I also brought a DVD for date night with my better-half
A skull bracelet , nail polish in pink and awesome tee from Topshop
An eyeshadow pan for my brows in Charcoal Brown from MAC .
A cute skull scarf from Primark for £3 !
Last thing was a tanning mitt
As you'll see I picked up a few samples from Chanel because I really want to try Vitalumiere Aqua but want to see if I like it first . I don't no if either of these samples will match because the women just 'guessed' which shade I was , will see how I get on
. I'm really looking forward to giving it a try !

Would you recommend any Chanel foundations ?

Also picked up a Bobbi Brown foundation sample .
Don't forget my GOSH brow kit giveaway ends tomorrow so enter before it's over
♥