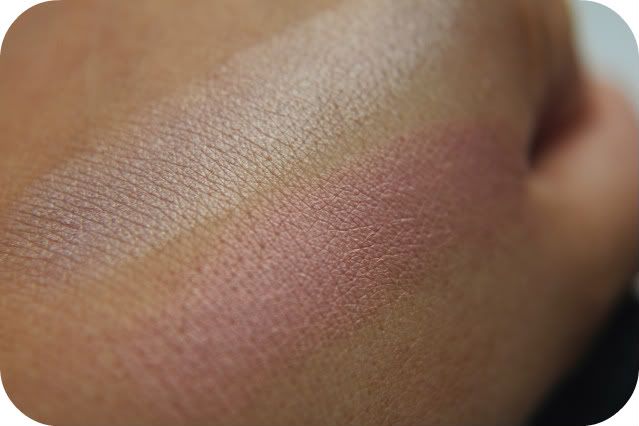 Wow I just found two MAC lipsticks shoved out of the way amongst all my other lipsticks . I brought these in February/March from my local MAC counter .

1.

I have not used these two yet , they are still in their boxes and

2.

I still have not blogged on them , ooh the shame , so

bam

here they are . . . I've swatched them for you so you can see what the colour really looks like , swatches are cool . Yes they are both nudes shades but hey get used to it because
I love nudes , it's the easiest colour to wear , end of . So I have

. . .
Frou

. This has a Glaze finish
and the colour is really whitey gold/silver
, I would not wear this day to day as it is a bit of a going out , date night type of lipstick . I do not own a MAC lippy that really has that much sparkle in it so I grabbed something that was new to me . It is so cute . This is a lipstick permanent stocked by MAC so you can go get it no problem if you like it .
Innocence, Beware!

is a Cremesheen , it has a few peachy pink undertones which make the colour pop . I got this because the new CookCook collection came out and I always buy limited collection nudes before they sell out , I am trying to make excuses as to why I have so many nudes , o
oh how I do adore them . Anyway this one probably is not one of my top nude shades as it's more peach than an natural looking nude , I like it all the same though .
Which is your favourite lipstick from MAC ?
♥