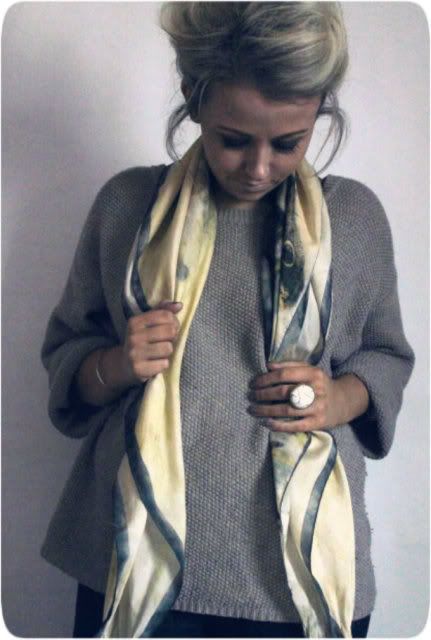 Me and the boy went out and about for some dinner on datenight this week . We went to the oh so faithful Prezzo for our Italian fix , I ain't gonna lie , my olives were mouldy , how could they : [ Anyway this is what I slouched to dinner in , I am ashamed as this is such a quick lazy thrown together outfit , I just rolled in from work and boom whacked on what I could see . So theres the good old skinnies , oversized knitwear and messy hair . I didn't even take a bag , just lippy in my pocket and my iPhone .
Jeans - Topshop Baxter
Jumper - Old Topshop
Scarf - Topshop
Bracelet - Vintage
Nails - Leighton Denny Supermodel
Tan - St Moriz : ]
I just can't nail these outfit posts . . . grr . I can't get the right light , no one is ever around to check I am even in the frame and I can't resize these frecking pictures , complete failure . I'll get there , just not right now .
♥