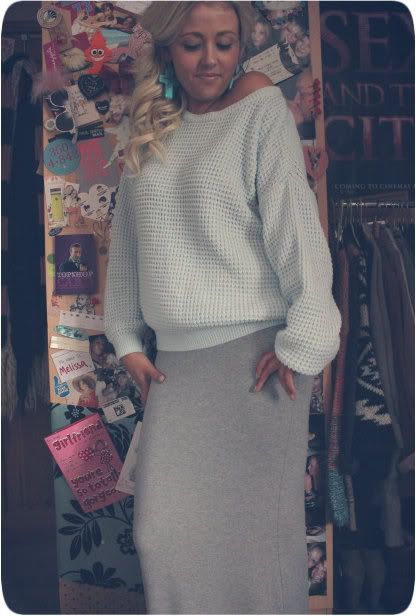 Woo woo my first proper outfit of the day (OOTD) post and I am pretty chuffed with how it has turned out if I'm honest *BlowingOne'sOwnTrumpet* . I currently rarely post what I am wearing but I am going to try and do lots more OOTD posties for your beautiful eyes .
I brought this skirt last week from Topshop online and I ♥ it ! It is so snug , giving me a proper perfect booming Kim Kadashian arse
#HappyDays . I can't really walk in it but it looks hot so you win some , you lose some .
Anyway
It's a beautiful Sunday afternoon , me and the otherhalf popped out for a yummy pub lunch then bummed back home to watch movies (cheesefest) and eat pretzels .
FYI I am trying so hard to make myself an official Youtuber but I can't work out what the hell I am doing , so without someone who know's how to edit videos offers assistance , I am going no where . But watch this space because it's gonna happen !
Hope you have all had a super weekend and enjoyed the sunshine .
Oversized Jumper - Topshop
Maxi Skirt - Topshop
Earrings - Again Topshop
♥