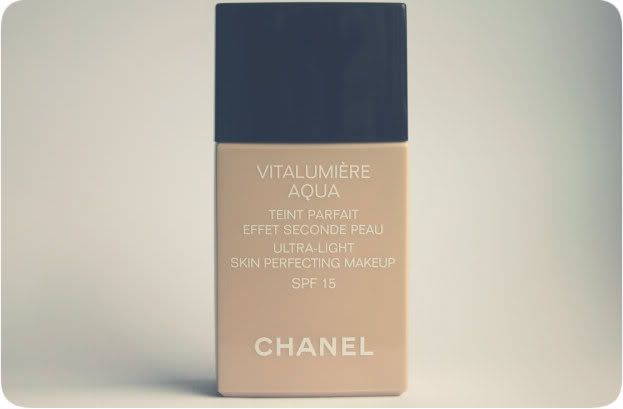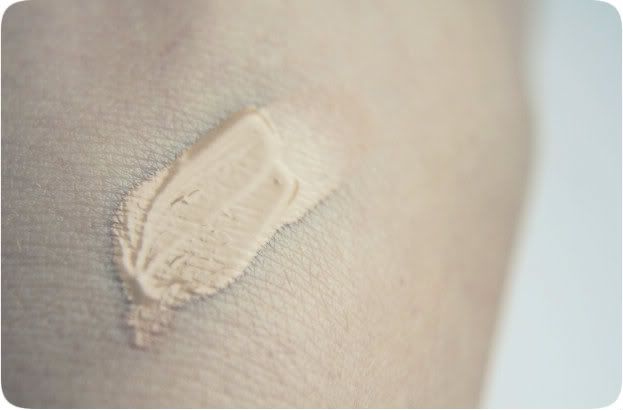 I waited so long to purchase this foundation , mostly purely down to it's bulky price tag . . . At
£31
it is one of the more expensive highend foundations . I got mine for £27 because Debenhams were holding an 10% off beauty event , this was down to pure luck and I probably won't be so lucky to stumble across it again discounted .
Anyway
I can safely say with hand upon heart that I love it so very much ! And will repurchase this without a doubt . . . Read on and you see why .
Appearance
This foundation is as stated a medium coverage foundation so does not provide as much coverage as say the Estée Lauder Double Wear but the coverage is perfect for this foundation . It is very light in texture and It makes my skin look amazing ! It is basically a second skin , it gives a beautiful fresh natural appearance , it is a semi matt foundation but can look slightly dewy under the eye area . I brought this particular Chanel foundation after I sampled both the Vitalumière Aqua and Perfection Lumiere . There was nothing wrong with the Perfection , it was a lovely foundation but was just more coverage than the Aqua and for a medium-full foundation I have Double Wear so wanted the more natural looking foundation for the days you want less heavy looking make up .
To apply
I don't want my 187 MAC brush or a sponge to soak up any of this product so as suggested by Chanel I apply this foundation with my fingers . If you use this foundation and try applying it this way you'll understand , it needs a lighter touch and it's just nice to feel really . I like to apply a smidge of Double Wear to the areas , such as much cheeks and chin , for that extra reassurance . Also make sure you shake the bottle really well , and I mean really well because the formula separates in the bottle .
*
Small Bottle
The size of the bottle is a total optical illusion . It's 30ml , same as all other Chanel foundations . If you look through your foundations I am sure you'll see they are all also around the 30ml mark , so there is no skimping on the amount in the bottle here *
If you were looking for a naughty splurge treat for yourself I'd say this is definitely it .
What do you think of the Chanel foundations ? Let me know if you go out and buy this yourselves, let me know what you make of it ?
♥