I am super down and out today BECAUSE know one (not even my mother) will go with me to Norwich . It's an hourish drive and I am not going it alone ,
I'll get lonely
. I was gagging to get my mitts on a few of the Christmas Yankee Candles to make my room smell sweeeet AND I wanted to hit Mac ! (& Lush & Topshop & all the other shops in Norwich) Ooh well , maybe another day huh : / Grr to living out in the sticks ! So for now all I have to do all day is lay in bed and possibly publish a load of posts I have drafted .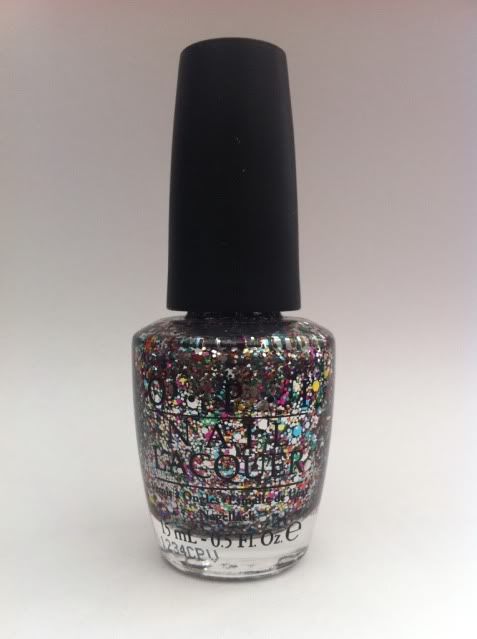 Post 1 . OPI went hand in hand with the Muppets this autumn to release twelve mega super glitter packed polishes . My favorite was clearly the Rainbow Collection polish as it is so jammed with different flecks of glitter . I found you have to layer a number of coats (three - four) to get the full effect and I finished mine off with a glassy top coat for a nice finish and seal . Apologies for the picture quality , it is really shiny which made it difficult to get a good picture , if anything the picture really does not do it justice. But anyways , this vanish is perfect for Christmas and New Years because it is OTT glam !
♥